There's no doubt about it - healthcare is incredibly competitive in Australia.
Gone are the days when people would choose a healthcare provider simply because they were just down the road from their house, or because their GP gave them a referral (although this is still a huge source of new patients and clients for many providers).
These days, people search for a dentist, physiotherapist, psychologist, speech therapist or specialist the same way they look for any other product or service - by going online.
Digital marketing is now more important than ever as healthcare businesses, brands and practitioners look for ways to get in front of potential clients and patients, stand out from competitors and grow their business.
But what does digital marketing look like for a healthcare provider? What strategies should you be using, and why do you need to invest in marketing today? We'll cover that and more in our detailed look at digital marketing for healthcare.



Table of Contents


2. Why Healthcare Businesses Need Digital Marketing
2.1. It's Part of a Well-Rounded Strategy
2.4. It Allows You To Buy An Audience
2.9. It's Where Your Audience Lives
2.10. You Can Use Multiple Media Formats
3. Common Digital Marketing Tactics
4. Effective Digital Marketing Strategies for Healthcare Businesses
4.2. Invest in Pay-Per-Click Advertising
4.3. Optimise Your Website for Speed
4.4. Create Beneficial Content to Help Capture Leads
4.5. Use Email Marketing to Nurture Leads Towards Booking a Consultation
4.6. Optimise Your Website For Conversions
4.7. Focus on Generating Referrals and Reviews
4.8. Be Ready to Win Your Patient's Micro-Moments
---
What is Digital Marketing?
So, the easiest way to get started is to simply define digital marketing:
Digital marketing is any marketing activity that takes place online, electronically or using a digital device.
Simple, right?
The problems arise when business owners, and marketers, think of digital marketing as the only marketing activity they need to worry about. Taking this approach is very restrictive, despite the benefits of digital marketing (which we cover in the next section).
Marketing is a way to connect with your audience. A television ad is marketing. A Facebook post is marketing. Talking to a customer in your store is marketing. Marketing takes on many forms, so we need to stop associating digital marketing as marketing in general.
Why Healthcare Brands and Businesses Need Digital Marketing
So we've identified that digital marketing is one aspect of marketing and not the entirety of marketing. So why do so many businesses use it? Not only that, but why do businesses hire entire teams just to focus on digital marketing?
1. It's Part of a Well-Rounded Marketing and Growth Strategy
When it comes to growing your business, there's no 'right way' to do it - every business has it's own unique challenges and situations that mean a 'one-size-fits-all' approach rarely works.
That said, digital marketing, thanks mostly to it's wide variety of channels and applications, is something every business can take advantage of.

2. It's Cost-Effective
One of the greatest strengths of digital marketing activities is the cost, and the fact that you can tailor your strategy to fit your budget and still see great results.
You may have heard that tactics like Facebook advertising is seeing a spike in costs due to new businesses entering the game, and while this is true, savvy business owners can still see great results with small budgets and compete against the big players in their market.

3. It's Scalable
You may have heard this term thrown around before, and when someone refers to scalability, they are talking about the ability for something to grow at a rate that exceeds the amount of effort you put in.
Let's look at it this way: let's say you're a physiotherapist, and you've always found new clients through referrals and word of mouth. The only way you can get more clients is to get more referrals, which can become a bit of a cycle.
With digital marketing, your results have the opportunity to outgrow the effort you put in. You can spend 5 hours setting up a great ad campaign and generate 25 new leads. Previously, to generate 25 leads you may have needed to book 50 patients (assuming only 50% refer you to someone they know).

4. It Allows You to 'Buy an Audience'
This refers to the ability to pay to reach an audience through paid advertising. Boosting brand awareness within a new target market can be difficult and takes time. While tactics like blogging and SEO are important, it takes a while to see results, often at least 6 months. With paid advertising, you can 'buy' an audience from a platform, such as Facebook or Google, and get your brand in front of them today.

5. You'll See Fast Results
This also refers mainly to activities like paid advertising, but a huge benefit of digital marketing is the ability to see results quickly. Paid marketing is a favourite strategy for businesses just starting out as it allows them to see quick results.

6. It's Easy to Use
Most digital marketing tactics are quite easy to use, making them a great option for health and wellness business owners who don't have a marketing background or experience. If you're building a website, starting a social media page, writing a blog, or running ads, the technology is incredibly user-friendly.

7. It's Easy to Learn
Not only is it easy to use digital marketing tactics, you can also learn advanced tactics quite easily thanks to a wide variety of online courses and coaches. Most platforms also have their own courses so you can get up-to-speed on the specifics of each, meaning you'll be an expert in no time.

8. It's Easy to Find Help
A lot of healthcare business owners don't have time to manage their own marketing, which is another reason why digital marketing works for them - it's really easy to find someone who can manage it for you, such as an agency (like us!) or a part-time freelancer.

9. It's Where Your Audience Lives
Another great thing about digital marketing is the breadth of channels available, meaning you'll always be able to reach your audience. This is especially true for social media, but it also extends to other channels too - if you're audience prefers to receive emails, start a weekly newsletter; if they like reading the latest industry news, start a blog.

10. You Can Use Multiple Media Formats
Similar to the above point, digital marketing comes in many shapes and sizes - video, images, email, blogs - so you can find a tactic that suits your clinic or practice and the skills of your employees.
Most importantly, though, our lives are dominated by digital distractions and interactions online. If you aren't engaging in some form of digital marketing, you are missing.
Common Digital Marketing Tactics
So, we know why you should be using digital marketing, but what exactly is considered digital marketing?
Social media
Pay-per-click advertising
Content marketing
Search engine optimisation (aka SEO)
Advertorial
Online PR
Email marketing
Marketing automation
SMS marketing
Let's briefly discuss each type of digital marketing.
1. Social Media
Probably the most well-known, least understood type of digital marketing is social media. You probably already know about the big ones - Facebook, Instagram, Twitter, LinkedIn - but there are actually dozens of social media networks where you can engage in some form of marketing.
2. Pay-Per-Click Advertising
This refers to activities such as Google Ads, where you pay everything someone clicks on your ad. Other examples include banner ads on news websites, video ads on YouTube, and all the ads you run on social media platforms such as Facebook.
3. Content Marketing
Content marketing is all about creating something - a blog, infographic, video, podcast, webinar, ebook, white paper - that attempts to solve a problem your audience has. The idea behind content marketing is that by proving you know what you're talking about, and asking for very little in return for something very valuable, you can build trust, which can then lead to sales.
4. SEO
SEO is another well-known tactic, but very few small business owners know much about it. I know marketers that don't know much about it!
SEO refers to any activity you undertake on your website to get it to 'rank' higher in search engines such as Google and Bing. It is far too big a topic to go in detail in this blog, but any business with a website needs to be thinking about their SEO strategy.
5. Advertorial
Sometimes known as sponsored content, advertorial is where you pay to have your content promoted on a third party website. You would read advertorial content all the time, but you may not always realise it. This is part of the benefit - it is marketing disguised as an unbiased news piece. However, these days, most platforms that offer this service are increasingly labelling this content as sponsored content when they publish it, so this 'disguised' nature is becoming less of a benefit.
6. Online PR
This refers to any outreach activities you might take to try and get some publicity for your business or brand. This may include guest posting on a blog, commenting on online reviews of your company, or commenting on social media posts.
7. Email Marketing
There are people out there who will try to tell you that email marketing is dead. Don't listen to them. Email marketing, in spite of the changes made by Gmail and Outlook, is one of the top-performing marketing channels. Every business can benefit from some form of email marketing.
8. Marketing Automation
Marketing automation refers to any business or marketing activity that can be automated through the use of software and some internal process. A great example is an email sequence automatically triggered when someone subscribes on your website. Other examples include scheduling social media posts, assigning tasks to the sales team, or even reporting on campaign performance.
9. SMS Marketing
SMS marketing, in my opinion, hasn't quite reached it's peak. Perhaps it won't, but companies are still using it as a means of communicating with their customers. The power of SMS marketing is the ability to push notifications directly to consumers without them having to take any action. However, using this technology is tricky and being successful with it is even more difficult. Proceed with caution.
Effective Digital Marketing Strategies for Healthcare Businesses
By now you've got an understanding of what digital marketing for healthcare is, and why you need to be investing in it for your clinic, practice or business.
But, let's be honest, what you really want is some actionable advice and a solid plan for marketing your healthcare business. So, let's get to the juicy part of this blog - marketing tips and ideas for healthcare brands.
The Difference Between Strategy and Tactics
Before we go any further, let's stop and quickly discuss the difference between strategy and tactics. It's not uncommon for people to use these terms interchangeably, but the truth is they are two different things:
A strategy is how you will solve a problem.
A tactic is what you will do to implement your strategy.
For most of our clients, the marketing strategy we choose focuses on generating new leads and increasing revenue. How we achieve these goals is very different for each business.
When it comes to choosing a marketing strategy for you, there truly is no 'one size fits all' approach. When we first work with clients we spend about a month doing discovery calls, performing market research and brainstorming ideas before we come up with a unique plan perfectly suited to each business.
However, there is a framework we always use as a starting point - one that is tried and tested and has proven results - just like the success we achieved for Northern Beaches Interventional Radiology.
When planning a client's marketing strategy we always want to answer these foundational questions:
What 'journey' does our ideal customer take from awareness to decision? What information do they need when they are looking for a solution to their problem, and what criteria do they use when deciding between solution providers?


How will we reach our audience, or, how will they find us, online?


How will we turn visitors into leads by capturing their contact information?


What can we do to have consistent communication with potential clients to help them choose us instead of a competitor?


What can we do to build a longterm relationship with clients, to ensure they continue to choose us for their healthcare needs?
How do we encourage clients to recommend us to their family, friends and colleagues?
Along with the answers to these questions, you also want to step back and take a look at the business to see where any improvements can be made.
A lot of the time people turn to marketing as a way to grow their business, and while this is entirely suitable, we've also had discussions with potential clients where we've had to inform them that marketing isn't the answer.
Sometimes you might be doing everything right in attracting people to your website or business, but once they interact with you they have such a bad customer service experience that they will never choose you as their preferred healthcare provider. No amount of marketing will fix this.
Now, armed with the knowledge of what questions to ask, you can take your first steps toward finding the right strategies for you. However, I did say we would give some actionable advice, so with that in mind here are some of the top marketing strategies for healthcare brands.
1. Improve Your Local SEO
The majority of your clients are likely to be within close proximity to your location (unless you are a specialist who people will travel long distances to see), so investing in local SEO is usually a very good place to start. For most healthcare businesses this means:

- Getting your Google My Business listing up and running,
- Rewriting your website to include 'local' keywords,
- Getting clients to leave a review on your My Business listing.
Mailchimp put together a pretty good article outlining local SEO that is worth a read if this is something important to you.
2. Invest in Pay-Per-Click Advertising
Nothing gets your business and brand in front of potential clients faster than paid advertising. Advertising on Google and Facebook gives you access to a huge audience and can help raise the online profile of your business.
Facebook is a great option because you can reach millions of users and you have great control over the ad itself, being able to choose both the text and image. Facebook is also relatively cheap, but in recent years it has definitely gotten more expensive.
According to social media tool Hootsuite, it is 13% more expensive to advertise on Facebook than it was in 2020. This is mostly because more and more businesses are advertising here, driving costs up. But don't let this deter you - in fact, it should motivate you. Your competitors are likely already running ads and reaching the clients you could be winning.
In our experience, Google is the platform of choice for healthcare brands, and generally gives a better return on investment. However, Google is definitely more expensive than Facebook, and while you are more likely to generate paying customers from Google than you are from Facebook, the cost of using the platform is a consideration for many healthcare businesses.
3. Optimise Your Website For Speed
These days, having a website that not only looks great but loads quickly is a must-have.
According to Google's own research, visitors are 34% more likely to leave your website when it takes 3 seconds to load, and 90% more likely if it takes 5 seconds to load.
Not only does load speed impact user behaviour, but site speed is also a key ranking signal used by Google in determining where you will show up in search results.
For almost every healthcare business, building a fast website is a strategy you can implement right now and should be something you are always monitoring and trying to improve.
4. Create Beneficial Content To Help Capture Leads
For some healthcare businesses, the first time a potential client visits your website will lead to them reaching out to book a consultation.
For others, the decision to choose you over a competitor may not be straightforward and may take some time.
Creating useful, educational content is a great way to build a relationship with potential clients (not to mention existing ones) and help nurture them towards a consultation.
You could create a guide that covers a certain condition you treat in great detail, or maybe you could put together a checklist of common activities someone can do to move towards solving the problem they are facing.
Whatever you decide to create, promoting it on your website and having visitors fill out a form to access it is a great way to generate leads.
It is advantageous to you because it means you can continue the conversation with potential clients even when they leave your website. It has benefits for your visitor too as it lets them get to know you and understand a bit more about you without the commitment of booking a consultation.
5. Use Email to Nurture Leads Towards Booking a Consultation
After you've captured someone's contact details, it is important to keep the conversation going, and this is where email marketing comes in.
Sending regular emails to keep in touch with potential clients, as well as existing ones, is one of the simplest things you can do to keep your business top of mind and build a relationship with clients.
6. Optimise Your Website for Conversions
Your website is your digital presence, it is the primary method for people to interact with you in the digital world, and if it is not the absolute best it can be, and it does not to enough to convince visitors you can solve their problems better than anyone else, you have room for improvement.
Optimising your website for speed is important, but optimising it for conversions is often overlooked by healthcare professionals. Running AB tests, experimenting with new content, even playing around with colour schemes and layouts can all help improve website performance.
A better-performing website means more clients.
7. Focus on Referrals and Reviews
Providing a service and solving a problem for your client is not where your marketing ends - you now need to find a way to leverage this success towards future success.
You can implement a referral system, depending on how you structure your business and what you do, that rewards current clients for referring new ones.
Or, you can simply email your clients once they have completed their care with you and ask them to tell family and friends about you.
You should also be asking happy clients to leave a review. Did you know that 88% of consumers trust user reviews as much as personal recommendations? And that the average user reads 10 reviews before making a purchase decision?
The caveat here is that, depending on your business, you may not be able to solicit reviews, or at least reviews about the service you provide.
Ahpra has regulations around testimonials for regulated health services, and any testimonials you use in marketing cannot reference the level of care, type of treatment or the results a patient experienced. So for this reason, collecting and using reviews in your marketing may not be appropriate. If you have any doubts, read the rules on Ahpra's website.
8. Be Ready During Your Client's Micro-Moments
The way we consume information is rapidly changing. Almost all of us use a search engine to find information, and most people perform extensive research before ever reaching out to a business. When they do contact you, they are well-armed with information.
It's for this reason that micro-moments are becoming more important than ever.
A micro-moment is that point in time when a potential patient wants an answer to a specific question. In healthcare it's usually one of these four:
What's wrong with me? Have content available that readily answers common questions your patients have about the conditions you treat. Keyword research plays a vital role in this, as does content production such as blogs, videos and infographics.
Where can I get treatment? Make sure potential patients can find you when they search online.
Whom can I trust? What can you do to show a patient they can trust you? How can you show them you can solve their problems?
How can I book an appointment? Remove any friction and make it as easy as possible for patients to book a time with you.
Bonus Strategy: Prioritise Analytics
In my experience, I have found that success in marketing comes from making small improvements over time.
Much like compound interest - a 1% improvement every day means you'll be 37 times better after one year.
Unfortunately, too many people are looking for a 'silver bullet' that is going to get them amazing results overnight.
And I don't blame them - too many advertisers and coaches/consultants use outrageous numbers in their marketing to make you think that everyone is achieving record-breaking results.
What these people don't tell you is that these results only represent a tiny fraction of all the work they do and that they definitely did not happen overnight or as a result of some amazing new system they discovered that no one else knows about.
They got these results from being a little better every day.
The other problem I encounter too often is people wanting to get better, but they don't understand where they are now. You can't improve something you aren't measuring.
With digital marketing, you can track almost everything, and you should definitely be tracking most of what you do.
Not only should you be using data to make informed decisions, you should also be consistently looking at your performance and finding areas you can improve on. Only then can you achieve truly great results that are sustainable in the long run.
Investing in Digital Marketing Solutions
Everyone is online these days, and as a healthcare professional you need to be as well. Not only is it how patients will find you, but your competitors are already there and if you don't take digital marketing seriously, you'll start to fall behind.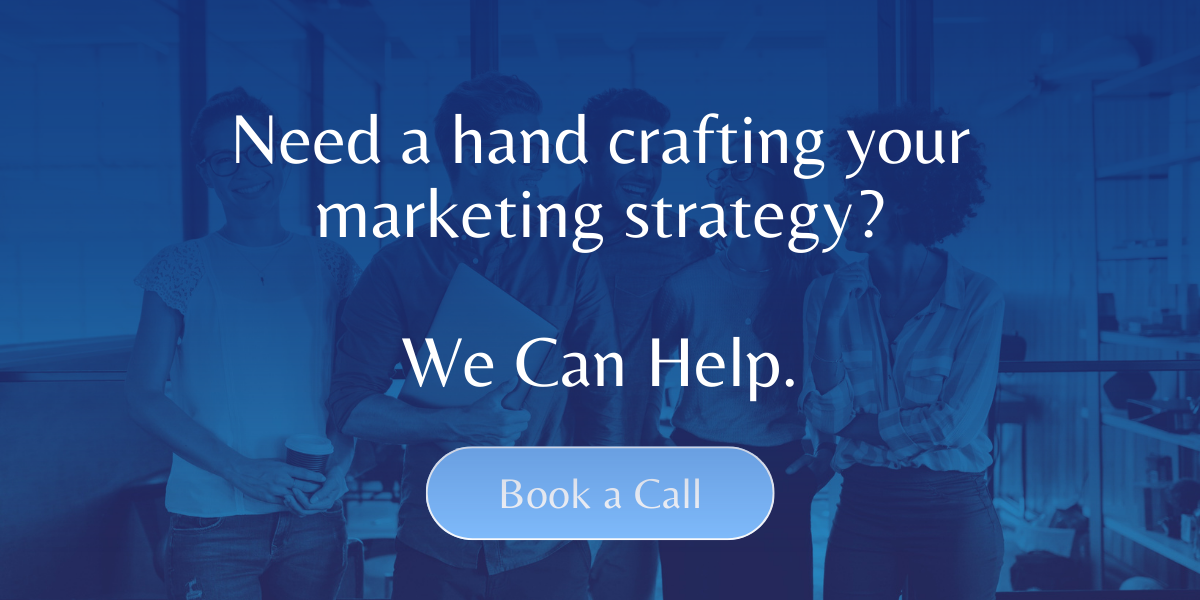 ---
Published by Brock Ashton

Brock is the founder of Hawk Health Digital, an experienced marketer and health and fitness enthusiast. With almost 10 years of experience in the industry, coupled with a Bachelors degree in Commerce and a Masters's degree in Marketing, he is an expert when it comes to helping health and wellness businesses achieve their growth dreams. When he isn't working you'll likely find him at a Japanese restaurant or on the beach with his wife, daughter, and their dachsund.